Below are some software and systems solutions that can assist in your company's sustainability agenda.
Contact Us
for an overview of how these solutions can help complement your objectives.
---
GO BEYOND CARBON TO REDUCE ALL YOUR RESOURCE COSTS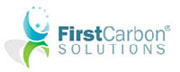 Effectively and precisely tracking your consumption can help you uncover hidden, wasted resources as well as opportunities for cost reduction. FirstCarbon Solutions' ghgTrack™ brings you the tools you need to maximize those savings while reducing the costs and complexity of accounting for and reporting your greenhouse gas (GHG) emissions and resource consumption, especially across multiple facilities.
With ghgTrack, GHG is just the beginning. The ghgTrack tool lets you monitor all your environmental metrics, including water usage, waste, recycling, and more to reduce costs and report accurately for GRI, CDP, and consortium initiatives, like Walmart's.
---
ASSESS YOUR BUILDING'S INTELECTUAL CAPACITY

The BiQ™, or Building Intelligence Quotient, program is an online building intelligence assessment tool which helps management determine the status of their building against current industry norms and identifies opportunities for improvement. The objective of the assessment and certification is to demonstrate value and provide guidance that will help increase the use of intelligent building technology with building owners, operators, managers and designers.
---
CONDUCT A FACILITY ENERGY SURVEY AUTOMATICALLY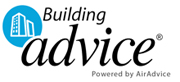 The BuildingAdvice system is a comprehensive energy assessment and reporting tool that incorporates portable wireless sensors to monitor energy consumption factors connected to a home station, sophisticated interpretive software linked to the EnergyStar™ database and a reporting engine to generate comprehensive reports on a building's energy performance. The reports generated include comprehensive graphs, economic analyses and detailed recommendations for energy management improvement strategies to helps building managers to make more informed and effective decisions about energy efficiency and cost reduction strategies.
---
COMPUTERIZE YOUR FACILITY MANAGEMENT PROCESSES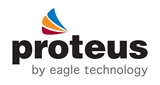 Eagle Technology's ProTeus is one of the most widely used facility management software solutions due to its flexibility and price performance. ProTeus Computerized Maintenance Management System (CMMS) helps building owners, managers and service companies to improve building comfort and occupant productivity by optimizing the management of building operations. ProTeus is scalable to large and small facilities and it is easy to introduce and adapt by users.
CANADIAN PROJECTS:
Agriculture & AgriFoods Canada, 17 Locations
Captain William Jackman Memorial Hospital, Labrador City, NL
CBRE Real Estate, Toronto, ON
CSA Group Headquarters, Rexdale, ON
Hanwha L&S, London, ON
Roy McMurtry Youth Centre, Brampton, ON
---
MANAGE COMPLEX PROCUREMENT PROJECTS

RFQ Strategies is an online RFP and RFQ management solution that save time and money while improving management control of complex processes. The online RFQ supply chain management solution can help companies to streamline their RFP and vendor management process, obtain the highest value for goods and services purchased, reduce time and labour costs involved in the RFP process, reduce procurement costs for primary and secondary spends and improve RFP process control.