Today's companies realize the importance of sustainability, the need to become more energy efficient, more environmentally-friendly, but very few actually understand the path to achieving these goals. Considering this field is still relatively new for many companies, it is beneficial to seek out proper guidance during this path towards sustainability. For over two decades, Sustainable Resources Management (SRM) has been practising, educating, and supplying energy efficient, sustainable solutions to clients of all nature and sizes. While it was more of an ambitious vision when we first started, it has now become reality and a primary stakeholder objective.
With our multi-disciplinary team of sustainability experts and professionals, we offer a holistic approach towards sustainability that is certain to improve the performance and efficiency of your business, while becoming more environmentally and sustainably responsible.

High-Performance Buildings
With the 21st century advancements in personal electronics, computers, and automobiles, we are continuing to innovate and advance into uncharted territory that did not seem possible even 15 years ago. Similarly, buildings today are also trending towards smarter, greener, and more intelligent designs than ever to compliment the transition towards smart grids, Net Zero buildings, LEED designs, energy reduction, building automation and computerized maintenance management systems.
---

Energy Management
Managing your organization's energy consumption is always a difficult task, but when done efficiently, organizations have enjoyed tremendous financial and environmental benefits. In fact, there are numerous government incentives in place that organizations are unaware of, which provide financial rewards for the reduction of greenhouse gases. With the proper guidance and approach to energy management, your company can also enjoy these financial benefits while simultaneously becoming a more eco-friendly company.
---

Life Cycle Assessment & Carbon Management
If you walk down the shopping aisle of your favourite store, it would not be surprising to see products making claims of being eco-friendly, green, or environmentally-safe, but consumers are often left wondering if such claims are verifiable. One solution is to perform a Life Cycle Assessment (LCA) of the product, from cradle-to-grave, and leverage this information as value for your products, business, and most importantly, a huge competitive edge for your company's future ventures. Similarly, your stakeholders will also be interested in your organization's carbon footprint so measuring and reducing such greenhouse gas emissions have become one of the top priorities in any organization's sustainability agenda.
---

Education & Training
Since energy management is an ongoing, continuous process and a key component of every company's sustainability agenda, it would be very cost effective if your company could manage energy costs with internal resources. Training your own staff would be expensive and hiring external assistance is not permanent, so an ideal solution is to have a company personnel, such as your facility manager, enroll in a self-paced, online mentorship course. Through the IBEX program, your company can have an in-house Energy Manager to deal with all the responsibilities and hassle of managing energy costs.
---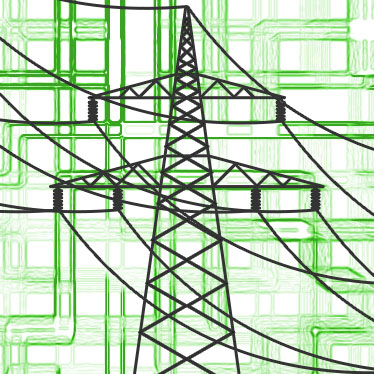 Smart Grid Consulting
One of the major advancements in recent years that will have a key impact towards the future of sustainability is the Smart Grid. The Smart Grid, which is considered the future of the electrical grid, possesses all the foundations of improving your building's reliability, energy efficiency, sustainability, and can curtail your energy usage and optimize energy costs using the support of demand response.
---

Software Solutions
As sustainability continues to move towards the forefront of companies' strategic agenda, it is apparent that computerized systems and software have become a necessity in the transition towards sustainability for today's organizations. At SRM, we offer specialized software solutions for facility management, building maintenance, greenhouse gas tracking, and more.