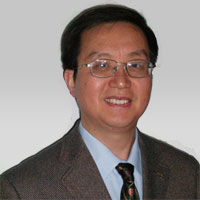 Philip Ju,
Ph.D., P.Eng., LEED AP
Project Engineer
Philip Ju, Ph.D., P.Eng., is a highly experienced engineer with over 20 years of international experience in the residential, commercial, institutional, and industrial sectors. His extensive list of professional experience includes designing and commissioning mechanical HVAC engineering systems; designing building automation systems (BAS), reviewing BAS shop drawings, programming controllers and commissioning BAS systems; designing renewable energy systems; implementing computer simulations for HVAC systems while also developing HVAC products. Dr. Ju graduated from Tianjin University, China, and is also the CEO of
Sustainable Energy and Building Solutions
.
Contact:
E : philipju@gmail.com
T : (416) 269-2464