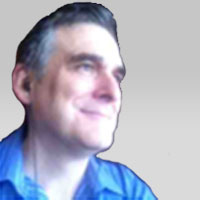 Dan Cook,
C.E.T.
Systems Auditor
Mr. James Daniel Cook, C.E.T. is highly experienced in the field of systems audit as evident by his previous roles as RAB ISO9001 Quality Systems Lead Auditor, RAB ISO14001 Environmental Systems Lead Auditor, OHSAS ISO18000 Occupational Health and Safety Management Systems Lead Auditor and IATF TS16949:2002 Lead Auditor. Altogether, Dan has performed over 600 quality systems audits as Lead Auditor. Dan specializes in automotive companies producing products in the automotive chain of suppliers, such as assemblers, metal casting & forming, stamping, welding, and plastic, foam and rubber molding. He gained valuable auditing experience by working as a Quality Systems Senior Lead Auditor with BVC, AQSR, AQA, ICS and SGS Quality Registrars. He also provided consulting and training for companies seeking ISO 9000, QS9000, TS16949, ISO 14001, and ISO 50001 registrations.
Dan's experience is in planning, organizing, management / leadership and ISO management systems. His work experience includes the following:
5 years as a Quality Assurance Manager / Supervisor, (automotive companies)
8 years as a Design & Industrial Engineer
Since 1995 as a Engineering and management Consultant
Since 1997 as an ISO 9001, ISO 14001, QS 9000 and TS19949 Auditor
Since 2006 he has been a CEO for a computer game software company
3 years as part time work as Senior VP of operations and Member of board of Directors for PaceControls the Canadian branch of a HVAC&R energy savings device Company
Mr. Cook is a graduate of the Georgian Collage Mechanical Technology and a second certificate in Industrial Technician. Mr. Cook has been a member of OACETT for over 25 Years and holds the professional status as a C.E.T.
Contact:

T : (416) 493-9232